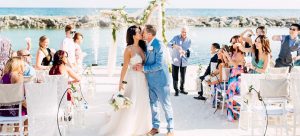 November rewind: The photo above is from an amazing trip I took this month to Rivera Maya, Mexico. We went for my friend's wedding. It was an intimate group of about 30 of us and we stayed at The Hard Rock Resort. The weather was absolutely perfect! I'm so happy for my friends on their new journey.
---
If you haven't already heard it from me, then happy new year! I hope everyone was able to start 2018 on the right foot. If not, then that's okay because we still have another 11 months ahead of us! Winterlude opened over the weekend, it's a great opportunity to skate on the canal and grab a hot cup of coco while browsing around.
---
I'm very excited to announce that RE/MAX Absolute has officially announced our newest office location on 427 Gilmour off of Bank Street!
An additional location to service our amazing clients even better! I'm looking forward to seeing the upgrades to this century-home roll around and officially move-in.
Stay tuned!
---
Ottawa Real Estate – January 2018 Fast Facts
Last Month's Real Estate News & Highlights
The average sale price of a residential-class property sold in January in the Ottawa area was $427,487, an increase of 8.8 per cent over January 2017.
The most active price point in the residential market is the $300,000 to $449,999 range, accounting for 47.5 per cent of the market. While the most active price point in the condo market, between $150,000 and $249,999, accounts for 55 per cent of the market.
There is an increase in the number of condo units sold in the lower end of the market specifically. This is likely due to the attractive lower price point and the fact that the demand is there.
For homeowners thinking of selling, this is a good time to get your property on the market before spring. Since inventory is currently low, sellers will certainly get attention because selection for buyers in some areas, in particular, is quite limited.
Would you like to find out more about the upcoming 2018 real estate trends? Do you know anyone who's looking to BUY or SELL a home this year? Drop me a line.
---
Things to do around town this month!
Feb 2-19th Winterlude
Until Feb 25th- Skating on Parliament Hill
Feb 2- Capital Hoops Classic @ CTC
Feb 2-3- Gatineau Winter Beerfest
Feb 4- Superbowl LII- Patriots 27, Eagles 20
Feb 9- Annual Byward Market Stew Cook Off
Feb 10- Ottawa Ice Dragon Boat festival
Feb 11- Seinfeld Trivia @ Citizen
Feb 13-18th- Les Miserables @ NAC
Feb 17- Ottawa Winter Brewfest @ Aberdeen Pavillion
If you want more information on these, please let me know!
---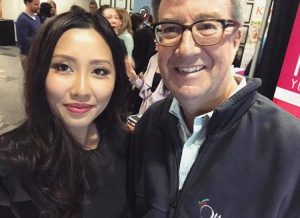 It's always a pleasure running into our Mayor Jim Watson! Last month I had the opportunity of running into him at Ottawa's Health and Wellness Expo.
The event had a great turn out with amazing vendors! I'm sad to see that this was the last year that they'll be running it.